5 Reasons why Windows 10 Pro Is Best for Working from Home
MS Office Store explains 5 reasons why you should choose Windows 10 Pro when working from home. When it comes to data security & remote working, Windows 10 Pro is simply the number one choice.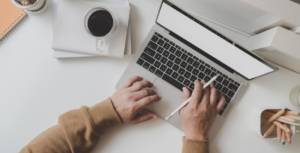 The global pandemic has affected businesses all over the world. With many employees still working from home and companies struggling to stay open during lockdown, going digital seems to be the best way forward. As Covid-19 continues to shape the way we work together and live on a daily basis, it's vital to adapt and advance in order to survive in these changing times.
Yet for some companies in the UK, moving their whole operation online is not a straightforward exercise. For both international corporations and smaller independent businesses, companies who manage valuable contracts and rely on protecting their business secrets sometimes find the idea of employees working from home a risky proposition. Thankfully, there is software available to make going online more simple, straightforward and secure.
Windows 10 Pro can help protect employees when working from home and help businesses choose what systems, apps and software are available to each department, therefor putting data security first. Let's take a look at 5 reasons why Windows 10 Pro is the best choice for companies in the UK who have staff working from home.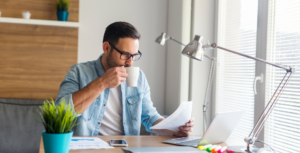 1: Working From Home & Remote Desktop Ability
One of the major worries for employers with teams working from home is secure access to shared drives, company files and databases. But with Windows 10 Pro, any personal PC or laptop can connect to the office domain. Windows 10 Pro's features include Remote Desktop capabilities designed specifically for businesses. This allows any Windows 10 Professional machine to be remotely controlled. This is particularly important when a member of your team is struggling to access, open or download a file. Support staff can step in to do it for them. This is also useful if staff have a document or piece of work saved on their PC in the office, but they're now working from home and need to access it.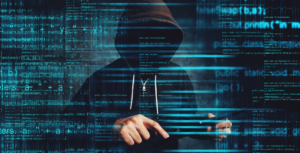 2: Data Security Is A Top Priority
Data security is a massive issue for those in the insurance, finance or legal industry. But just because employees are working from home doesn't mean that data becomes vulnerable. Windows 10 Pro can help make the transition to a digital way of life much more straightforward. Privacy tools like Domain Join, Group Policy Management, BitLocker, Microsoft Edge, Assigned Access 8.1, Remote Desktop, Client Hyper-V and Direct Access all work together to help keep employees safe and secure while accessing client data, using the internet and working from home.
Microsoft's encryption software and BitLocker are vital components of Windows 10's data security measures. BitLocker is ideal for employees on the move whether they're working remotely from home or anywhere else. BitLocker encrypts files that are added to a drive, files which are later moved from a BitLocker encrypted drive to another drive will be automatically decrypted, so you'll never get locked out. This helps to safeguard companies and employees from unwanted recoveries and data attacks as hackers will not be able to access the encrypted files.
You can now save €150 when purchasing Windows 10 Pro online.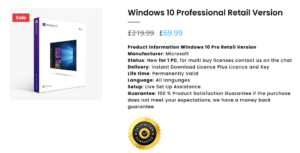 3: Windows Defender Application Guard
 This impressive piece of software is designed to safeguard individuals and professionals against online crime. From phishing emails, malware and data breaches, cybercrime is thought to cost the global economy billions of pounds. With working from home becoming the new normal for UK businesses, Windows 10 Pro will help safeguard against old and new cyber-attacks. Application Guard helps to protect employees who are using the internet by controlling the websites your company trusts and those that are considered untrustworthy. Should a member of your team visit an untrusted website, the software will open up an isolated Hyper-V-enabled container to protect their computer and data. This stops any potential cyberattacks from damaging or infecting their PC, and prevents access to key business documents and files. Application Guard is your team's best defence against data theft, espionage and ransomware. These attacks can cost a business a significant amount of time and money and seriously damage its reputation, so they are best prevented.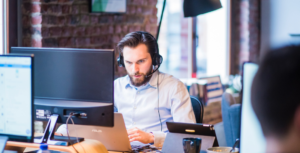 4: IT Department Control
If certain teams, departments or individuals require access to different documents, files and databases, or need to download certain apps to their business PCs, Windows 10 Pro provides the tools to control your team remotely. Your IT department can restrict or grant access to certain applications and software depending on your specific needs. You will have the control to display your company website when an employee opens a new tab on their laptop, or provide easy to use links to different online resources that they will need to use on a regular basis. Using Policy Management you can set up employee's PCs to focus on your business needs to reduce distractions and limit off-task activities.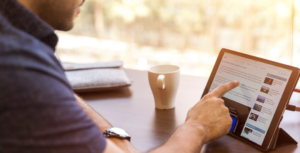 5: Multi-device Use & Advanced Security
Another extremely useful and convenient security feature that comes with Windows 10 Pro is face and fingerprint recognition. As long as your device supports face and fingerprint ID, you can add an extra level of security to your employee's devices. Since most professionals now work on multiple devices, Windows 10 Pro allows you to effortlessly move between laptop and tablet mode, empowering your staff to work in a way that is most convenient for them. This is particularly critical for professionals who present PowerPoints, edit documents, sketch out ideas and jot down notes during meetings. With a slick, modern, user-friendly interface, Windows 10 Pro will help your company to save time, money and resources while your staff are working from home. For more information about Windows 10 Pro, visit our website: msofficestore.com