Kaspersky Small Office Security provides protection all day every day for teams of up to 25 people. It works on both Mac and Windows PCs, as well as laptops, file servers, and mobile devices. 
You can protect your team against unknown, known, and advanced threats with this affordable do-it-all software. You can seamlessly integrate fuss-free security into your existing setup. All devices can be monitored with ultimate simplicity using an online portal. It includes a suite of tools; System Watcher ransomware protection, Safe Money, which secures online financial transactions, File Encryption, Password Manager, Data Backup and Mobile Device security.
Up to 25 users can be protected using this software 
The coverage auto-renews and your license covers:
5 different Computers

5 Password Managers

Protection For 1 Year
Kaspersky Small Office Security will do its job while you're doing yours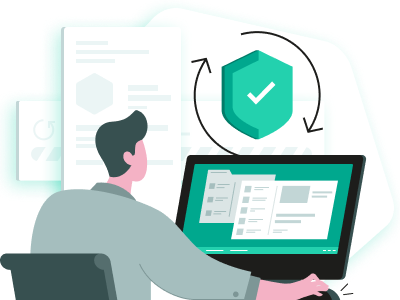 This is a security solution that works in the background so you can focus on other priorities. Your employees will be protected but won't be distracted by security messages and notifications. The security solution will do its job while you continue to work uninterrupted. 
The software also protects employees against ransomware
If one of your employees clicks a malicious link and ransomware tries to encrypt their files, a backup copy will be created. This will happen automatically meaning you can easily restore the unencrypted files.
Avoid online scams and fraud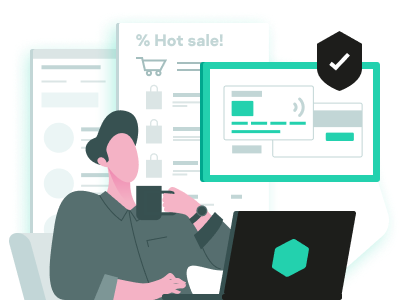 The Safe Money feature is an additional layer of security that stops thieves from accessing company money. When shopping or banking websites are used, Safe Money will check that the website is fully secure. You can be certain that a website is genuine and it will open in a protected mode (on PC and Mac only). 
Prevent an account takeover
The password manager will store and secure all of your passwords and important files across all of your devices. You only need to remember one password and you will get notified if you are using any weak passwords. It will also alert you if your password has not been changed in a while.
With Kaspersky Small Office Security, you can benefit from easy-to-use protection for your entire business. You have access to:
Several layers of protection in a single package – It is simple to use so no knowledge is necessary to get maximum security across your business.
Simple web portal – Kaspersky Small Office Security has its own online system which you can access
here
. This is a convenient solution for you to check your license status and date of expiry. You can also see what devices are protected and get support if you need it.
Windows file server protection – This software will protect Windows file servers from ransomware and crypto lockers. System Watcher will scan for and block malicious activity and can rollback actions to a previous safe state

.
Stay protected on mobile devices – If you work on mobile devices Kaspersky can help you stay protected there too. If you're working from home or your team is using their personal mobile devices Kaspersky's mobile security technology will guard their Android smartphones and tablets. If you misplace your device or it gets stolen, the technology will lock their devices and wipe them, as well as revealing their last known location.
Safe Internet, email and privacy
Safety and security on mobile devices – If you need to work on the go then you can do so in confidence because of Kaspersky's mobile security technology. Protection is provided for Android-based smartphones and tablets. There is also a lock, wipe, and location tracker for missing devices.
Stay safe on the internet and keep emails secure – Kaspersky Small Office Security will keep your business network and data safe by preventing malicious sites and downloads believed to be suspicious from damaging your computer. It will also scan for and remove any unsafe or unwanted extensions that can invade your browser and it protects your privacy with the no-tracking features.
Store and transfer important files safely – Your sensitive data will be guarded against breaches, fines, and loss using backup and encryption technology. Using data vault, you get additional security with password protected-storage so you can keep sensitive data secure.
Security you can rely on – in 2019 Kaspersky products were used in 88 tests and reviews. The products were awarded 73 firsts and achieved 77 top-three results. No other vendor can match this success record. Kasperksy is a brand you can count on. 
Digital Delivery
Our products are digital delivery only. This means that no disc or installation media will be sent to you in the post.